Custom Made for You
The commission process is rather simple. The first step is a preliminary conversation about your needs. That can be in person, by phone, or by text or email. Typically, this leads to a deeper conversation as flesh begins to grow on the bones of an idea. If we decide to proceed further, sketches might follow. Once we are all comfortable with the concept, drawings might or might not be needed.
If drawings are necessary, at this point a modest non-refundable deposit is required. The deposit is applicable to the cost of the project if we agree to move ahead; otherwise, the deposit is retained and the drawings are Roger's and can be utilized only by him.
Typically, a project will receive a firm quote, though in some pieces the quote is an estimate and an hourly rate is provided. Because Roger's shop is a one-man operation, a commitment to a project puts you in a queue. When it is time to begin the project, a 50% deposit of the quote or estimate is due. Upon completion or delivery of the project, the balance plus sales tax is due.
Roger's design and work is not limited to a particular style. His commitment is to meet the needs of his client. Often his work reflects the influence of the Arts and Crafts traditions - Craftsman, Mission, Stickley, and Greene and Greene. His own design includes Greene & Gruene which uses mesquite, Texas ebony, and other Texas woods and features lines influenced by iconic cultural and environmental images of Texas. Other work is decidedly contemporary, Mid-Century Modern, and even rustic. Sometimes his design blends styles or is experimental and whimsical.
"The joy of visiting with clients to learn exactly what they want their furniture to accomplish, understanding where their furniture will reside, and designing to meet their expectations, is invigorating. Often, I do this in their home so that I understand more fully and craft the perfect piece."
— Roger Ellison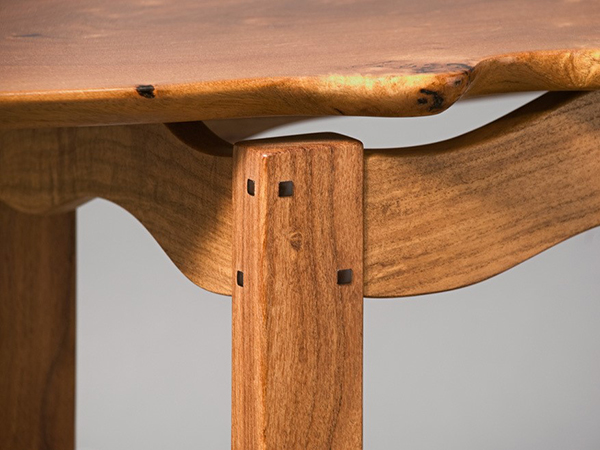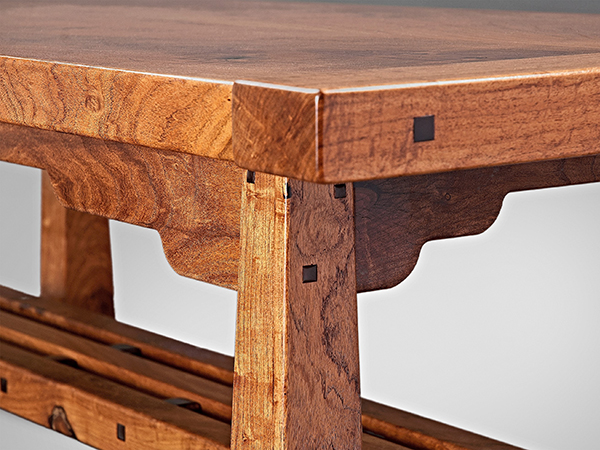 Working with Roger was an absolute delight. He was so patient with us while we tried to explain what we wanted. Roger deciphered our ramblings and brought our dreams to life. He carefully wove our stories into every detail of the piece. We absolutely loved the process from beginning to end. — Mary
Roger listened to my unique needs, then designed and crafted a beautiful stand up desk in mesquite, exactly what I needed. — Joe
For an anniversary, my wife gave me a gift certificate for a Roger Ellison file cabinet to accompany an antique tiger-stripe oak library table. Roger came to our house. Roger measured. Roger remeasured. Roger researched. Roger drew. Roger redrew. Roger showed options for wood. Roger presented us with a plan. Then he started to work. We visited our new piece of furniture as Roger formed and grew it. Roger kept us informed as he sanded, cut, glued, cured, and other words that we still don't understand. When he delivered and placed this new member of our family, we realized that Roger had created a family heirloom for us. Thanks, Roger. — Chase
Roger planned and built beautiful mesquite mantles for our home. He is patient and thorough and the end result far exceeded our expectations. — Kent